The Ketogenic Diet is a proven treatment for epilepsy. Research also suggests its effectiveness in treating certain cancers, metabolic disease, psychiatric disorders, depression, Alzheimer's, autism, ALS, MS, Parkinson's, and migraines.
We provide personalized ketogenic medical nutrition therapy for both children and adults. We also provide transfer of care services from other providers.
Remote or in-person training is available for healthcare providers.
Do you need a quick evaluation of your keto plan? Schedule a one-hour consultation today!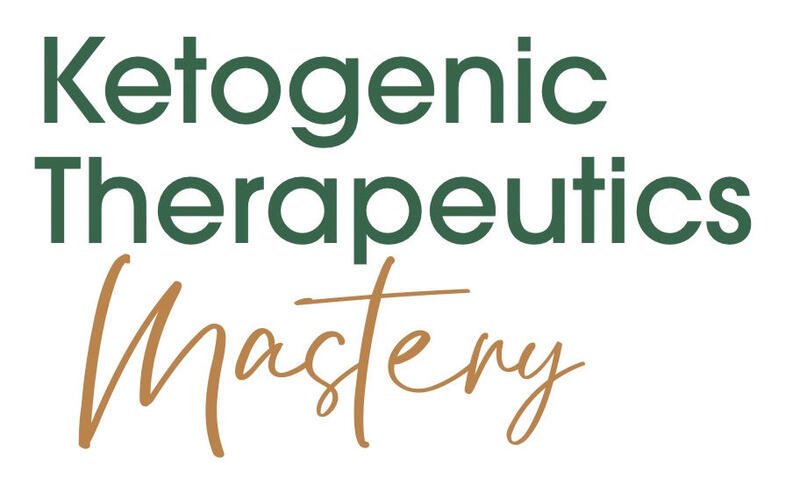 Ketogenic Therapeutics Mastery Courses
for Ketogenic Practitioners
Ketogenic Metabolic therapy can be a confusing, overwhelming topic. Denise Potter and Beth Zupec-Kania have designed a series of courses to assist you in becoming a competent ketogenic practitioner.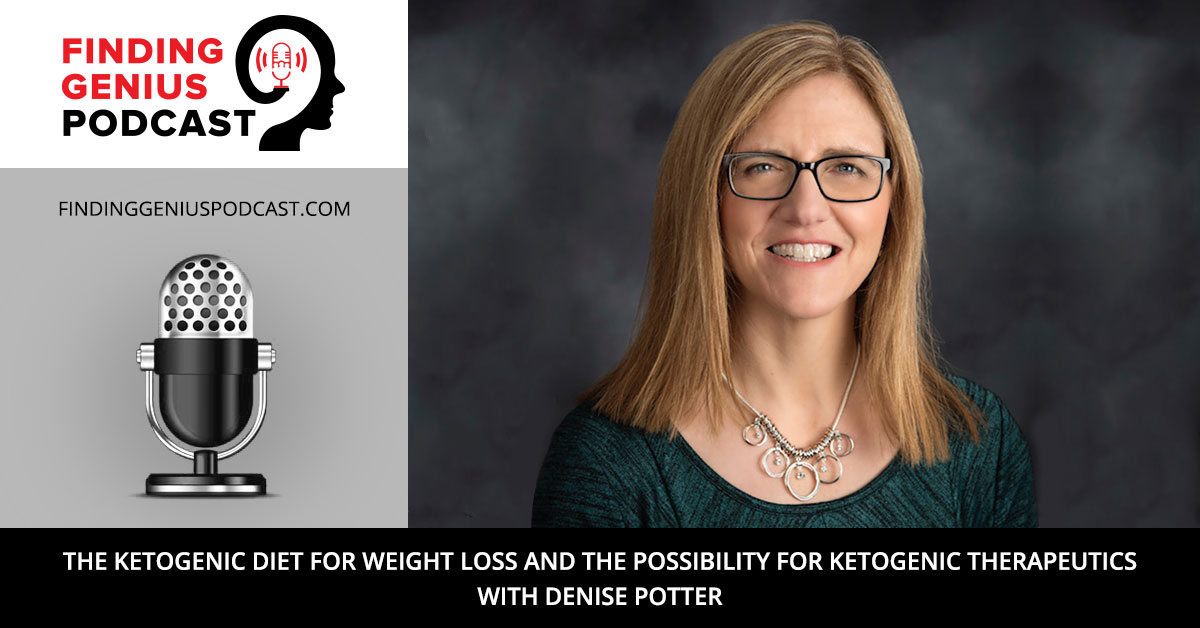 Finding Genius Podcast Interview
Hear Denise's interview on the FINDING GENIUS PODCAST: The Ketogenic Diet for Weight Loss and the Possibility for Ketogenic Therapeutics with Denise Potter.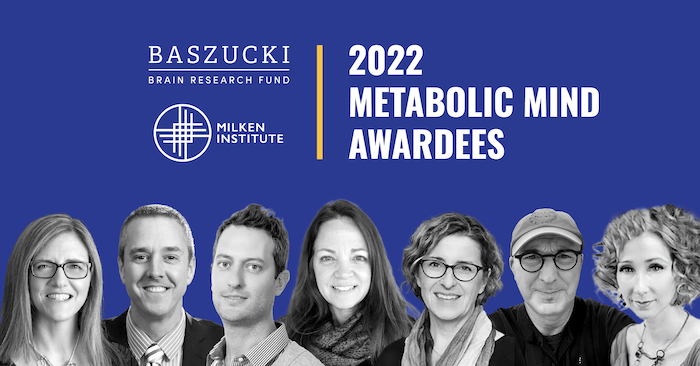 Metabolic Mind Award
Denise Potter is excited to be a recipient of the first annual #MetabolicMind award from @MIPhilanthropy and the Baszucki Brain Research Fund.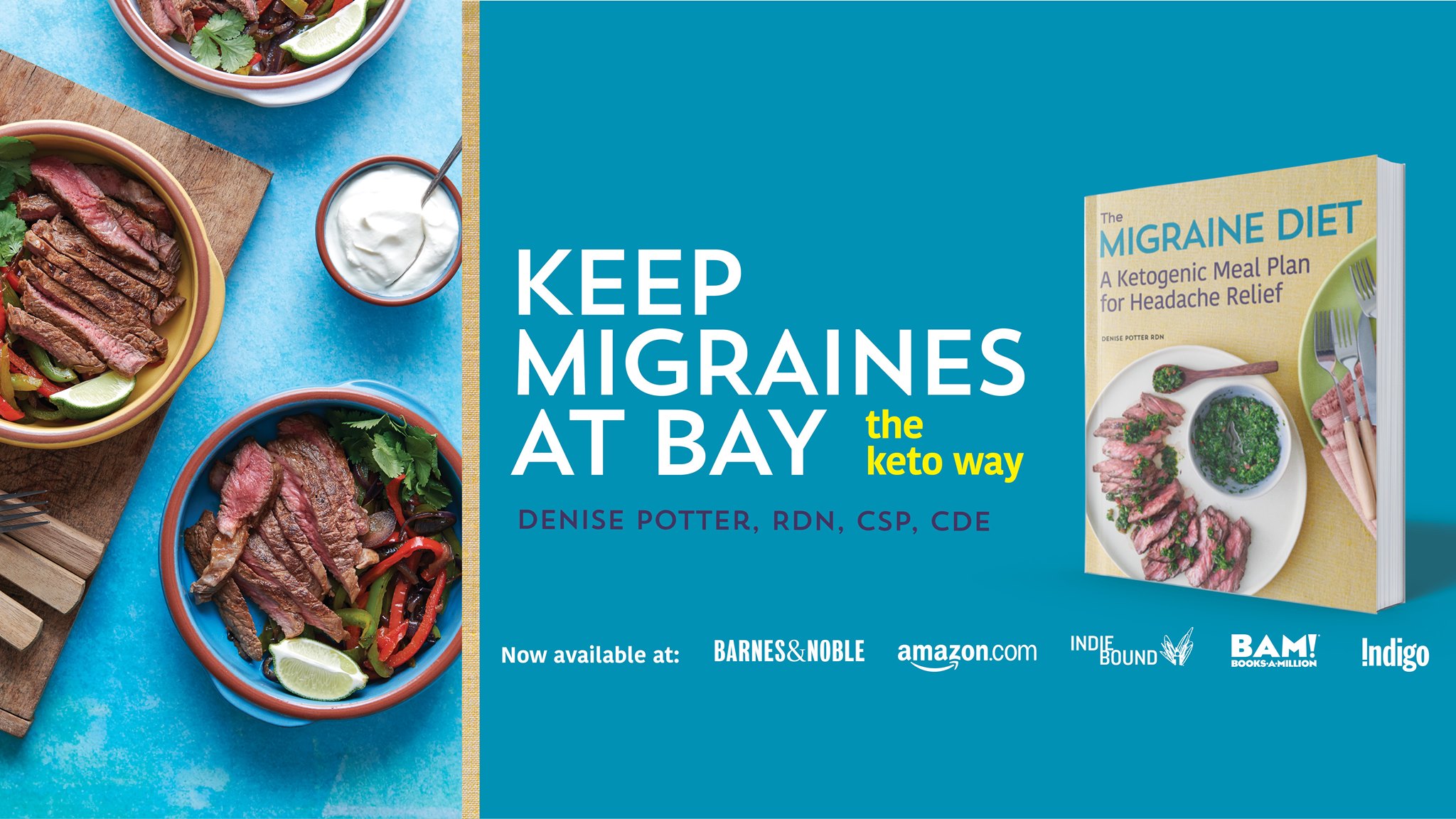 The Migraine Diet Book
Discover a diet-based approach to treating chronic migraines. The Migraine Diet adapts the ketogenic diet (eating high fat and low carb foods to alter the way your body burns fuel) into a practical meal plan and cookbook that targets the causes of migraines. Relief is possible―and it tastes great.
Denise was quite knowledgeable about the ketogenic diet for my individual needs as an epileptic. She's warm and friendly too! I received absolutely terrific bang for my buck in my initial session, an hour chock-full of pertinent information. Most helpful. I'm relieved: figuring out keto for myself was daunting, and I was getting it wrong in many ways. ~ Linda
(We live) in Ireland…My son's diet has been so expertly designed and fine-tuned. There is never a question I ask that Denise cannot easily answer, never a worry that pops up that she hasn't encountered in her years of experience with other clients… ~ Noreen
Denise was absolutely incredible to work with and my only regret is not working with her from the first day my son was on the ketogenic diet. Denise helped us transition from formula to a blended real food diet while maintaining my son's keto ratio. ~ Kristin
I have appreciated Denise's thorough weekly evaluation of lab results, qualitative factors, and patient needs, resulting in scientifically based, yet simple to implement continuous enhancements to my therapeutic diet. ~ Maria
I wanted a dietitian that I could trust and had experience with treating those with epilepsy through keto dietary therapy! I…was blown away by her knowledge and years (of) experience! I learned real quick that keto dietary therapy for therapeutic reasons is a lot more in-depth and takes the expertise and skill of a specialized dietitian like Denise to work through things I was clueless about!!! ~ Kara
I hope other families…realise that supervision for the diet is not limited to local sources, and that expert guidance is available through this avenue…through virtual consultations and guidance. I am so relieved and grateful to know that we couldn't be in better hands on this journey… ~ N.
Working with Denise one-to-one as a consulting client took me to the next level and simplified the entire Keto Diet process. She answered every question and encouraged me throughout the implementation process. Finally, and most importantly, I have not had a migraine since I've followed Denise's guidance and faithfully been on the Keto Diet. ~ Nancy